With over thousands of students coming to UK to learn English and improve their language skills, most students want to experience the holistic culture of British living.
Like they say, when in Rome do as the Romans do….
Ever wondered what's its like to live in foreign country devoid of their culture and mannerisms and to top it off not know the language as well?
This is exactly how global student feels in a new country. They come to England to pursue an English course but walk away with a lifetime of memories that taught them the ideal way to enjoy and embrace the British way of life even when they return home.
Here are the top five reasons why living in a homestay is the ideal choice for students:
1) Live the traditional way of life
Apart from just renting a room in a host family, you are inviting an opportunity to experience British living in real time. You can communicate with your host parents, learn the language, adopt their living style, go out with them on weekends and make lifelong friends with them. This can range from anything like them helping you with your grammar to watching British television programs like Britain's Got Talent, The Great British Bake Off and many more.
2) Understanding the basics
When you just rent a room on a booking site, you miss out on the little things… A host family experience allows you to benefit from those little travel tips that the families provide, those homecooked recipes, those travel tips to understand the tube map better, those time saving travel tips, a secret pathway in the park which is actually a shortcut, those unknown secret destinations that no guidebook can tell you….
Having a British host parents are as good as the ones you have back home… Always ready to guide you and share those little tips and tricks to make your living transition easier.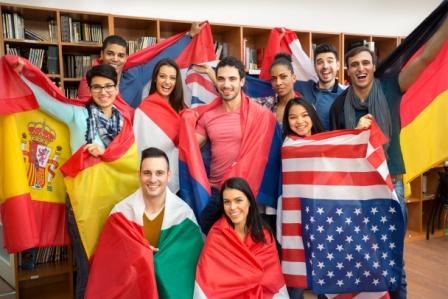 3) Home away from home
Okay, lets face it, all students miss home…
After months of planning and a long flight all you feel like doing is getting into a comfy bed. Trying to adjust in a new home and a new bed isn't easy. Living with a host family allows you to have homecooked meals, a homely environment and a great way to blend into family living
It's a home away from home….
4) Immersing yourself in the culture
Ever wondered what the meals would be like a in foreign land? Dreamt of satisfying those food cravings that you always imagined?
Fish and Chips? Steak? Shepherds Pie? An English Trifle? Bangers and Mash? An English afternoon tea?
Okay so maybe you won't know all these meals and may not having all of these during your homestay, but you will certainly find yourself craving for them ….
The British homestay experience is just that… Craving for the British way of life, right from the meals and tasty homemade recipes to visiting the British Museum, enjoying an afternoon tea with your friends or spending time with your host family playing football on the weekends.
Most evening meals are provided when living with a host family and this is an ideal opportunity to trying out new food and sparking a new conversation about your events in the day and what you look forward to doing tomorrow! Exciting days ahead!!!
5) BFF's for life
Don't you just hate it when you have to leave home and say goodbye? By staying in a homestay, you will make lifelong friends with you host parents, their children and even their pets! We promise……
Friends like family allow you to invite them to your home country, make future travel plans together and always have the hope to return someday to a loving and caring homestay. A small safe place you can call a 'Home away from home' in the big wide world.
Feel convinced and want to give a British homestay experience a try?
Hosts International have been providing British homestays since 1988. Find out more here.