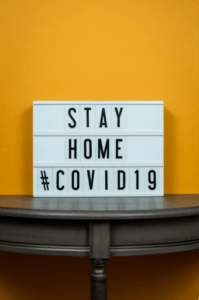 When you arrive to the UK, you must travel directly to your place of accommodation and quarantine for 10 days. The 10-day quarantine period is counted from the day after you left your country of departure before entering the UK.
Air travel corridors that exempted several countries from self-isolation were all suspended from Monday 18th January 2021. Everyone arriving in the UK from outside common travel areas therefore need to quarantine.
Under the new travel rules, you must have a clear Covid-19 test less than three days old when you leave for the UK. You will be asked for this by your airline. If you do not have this, you may be denied travel. You must also produce it at your UK port of entry.
The 10-day quarantine can be reduced by having a second negative Covid-19 test not less than five days after arrival in the UK.
Please be reminded that we offer Covid-19 risk-assessed homestays for students who need to quarantine and to all others as usual.