Hosts International welcome hundreds of groups each year and are very experienced in managing the needs of juniors as well as adults. We offer winter and summer school group host family accommodation as well as year-round group homestays through our dedicated groups team.
Our accommodation
Our group homestay accommodation is situated in safe residential locations where groups of students can be placed in homes near to each other. On average, group homestays are 45-60 minutes from the city centre. The homestays can accommodate up to four students per house, usually with two students per room, and offer half board (continental breakfast and evening meal) or full board (continental breakfast, evening meal and a packed lunch). We are also arrange homestays for coach drivers, teachers and group leaders in single or shared rooms.
Our Homestays are carefully selected by our staff members according to British Council standards.
On arrival
On arrival, we are happy to arrange a meeting point with the homestay hosts to welcome and drop off the students, to ensure a smooth arrival and departure. Our Hosts International group representative will be at the meeting point to make sure each student goes to the right homestay and will be available on the 24-hour emergency phone line throughout your stay.
Lenght of stay
Our minimum stay is four nights (available off-peak only) and we also offer a multi-centre homestay option, giving groups the opportunity to stay in more than one of our many locations around the UK and Ireland.
Additional services
Other group services, available on request:
Purchase of public transport tickets ad travelcards.
Coach transfers from and to any airport or location in the UK and Ireland.
Sightseeing trips.
Blue Badge Guides.
A full social programme.
Group enquiry
Please send us your enquiry for group bookings. If you have any questions please do not hesitate to contact us.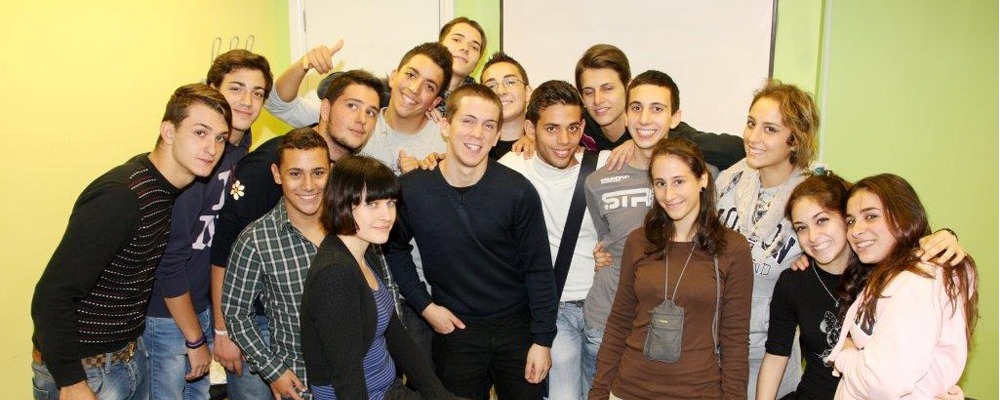 Would you like to spend some time fully immersed into family life in the UK? Hosts international is proud to offer a full immersion stay package to immerse yourself into UK culture and language.
Our services include:
Pick up and drop off from any UK airport
Full time immersion with a homestay
No need to attend any course/lessons
Homestays available across the UK
Homestay will integrate you into family life and provide all meals
You will experience what it's like to live in Britain, sharing family life
Daily 'activities' may include cooking together, trips to the supermarket, local mall, visiting relatives, conversations and watching TV at home, walks with the hosts children (if any), walking the dog, attending church as examples
Homestay hosts who receive you range from a single parent, a retired couple, a single person, a professional couple, a family to anyone who can commit the time required in involving you and welcoming you into their family life.
Testimonials
Group leader just called to say thank you for everything they really enjoyed their stay and thought the hosts and organisation was very good

I asked are they coming back again, or any other groups he said he hopes so and will be in contact 😊
I really liked the accommodation. The family was kind and hospitable. The lessons are interesting and engaging. We do many things and come home for dinner ready like my home so nice easy.
Just to let you know I just had my welcome meeting with the group leader, and I am happy to confirm everything is going on perfectly well so far.

Meet and greet at the airport was very good and the group got travelcards okay, all families were at the meeting point on time and the group is very pleased with their families, location and food. Everyone got packed lunches and they seem very happy.

Leader's feedback was perfect, 10 to every category!

Fingers crossed all stays like this during their stay.

First group of the year, yay!! 😊
We had some really positive feedback about the families, their students were sick and the hosts went above and beyond to help them. Please thank them on our behalf. Thanks!
Great family, very well-presented bedrooms all furniture, welcoming family, kind and polite. Students loved her and would especially like to use her for difficult students and young students.