Quality Accommodation Across the UK
Hosts International is a provider of high-quality homestay and house share accommodation.  We also operate across 20 towns and cities across the UK  and Ireland through our head office in central London.  The company was set up in 1988 and its main function is to provide quality homestay accommodation  to visiting foreign students, interns, executives. We take great pride in offering a friendly and flexible service to our partners which include some of UK's leading institutions and worldwide agent partners.
Hosts International meets the standards for registration with the British Council as a provider of homestay, private home and independent self-catering accommodation for adults and under-18s for accredited providers in the UK.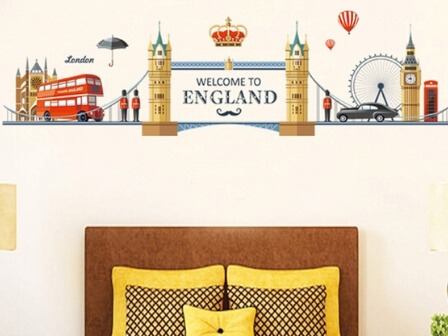 Homestay Accommodation
Homestay Accommodation
We select only the very best host families and have established a long working relationship with a great many of them. All of our families are located in pleasant residential areas with nearby transport links to college and the city centre.
See More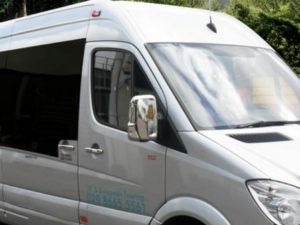 Transfers
Transfers
All our transport is in modern, comfortable, clean and fully insured vehicles with competent drivers who are sensitive to the welfare needs of overseas students.
See More
Hi my husband and I have been Hosting students and group leaders for Host for all of 2018. We previously did it in 2014 but in moving house which needed a lot of renovation we had to stop for a while. We are now retired and find hosting great fun meeting students from all over the world previous students from Venezuela, Columbia Japan Korea China and all over Europe. We host on long and short term basis from a week to a year. Host International are an excellent company to work with supportive of students and host families alike. Please consider us and Host International if you are looking to stay in Bristol England as you will find security and fun.
Thank you so much to all the team at Host International for the great service you provide to our students. You guys rock! From everyone at Delfin English School London 🙂
Excellent service and accommodation. The house is bright, quiet, clean and smells fresh. Bus station is right across the street, subway station is only 5 min walk away. 🙂
I liked it very much hier. They were very friendly and I had every day enough food. They were very interested in what are my plans and they spoke a lot with me. They helped me to improve my english. I can recommend my hostfamily very much!
I have been hosted students for over 6 months now. Students are very friendly, nice and polite. They do respect your lifestyle, your culture and house rules. Also the communication between staff is very quick and easy. Defiantly recommend them to anyone!
Noel's House is large, confortable, and well placed ( only 10 min of walk from the tube) . this familly is sympatic and a large opened mind. i had the chance to speak a lot with them to improve even more my english, to have some advices and suggestions to spend my free time in London after the college . i recommend this familly for his hospitality .Best regards.
I keep visited London, because of my study course. So, I always stay in accommodation Hosts International company. I am extremely happy with them service, efficiency and responsiveness guys! All the stuff are very kind and welcoming…
Homestay Across the UK
Our main aim is to ensure that every student is placed in a good homestay environment, which we strongly believe leads to a faster improvement in the language and a happier stay. We achieve this by demanding a high standard of homestay accommodation and selecting only the best homestays. We aim to ensure that all enquiries and quotes are answered promptly. We also aim to confirm most bookings within eight working hours, helping to make our service more efficient.
We offer accommodation to match every need, whether it is an  individual or group, student or visiting delegate/business person with a variety of family units from single parent, married couples, a family unit with kids, retired couple, single professionals and of all British ethnic backgrounds. Our portfolio also includes numerous house share properties in London, all chosen specifically with comfort and quality in mind as well as being price-sensitive. We offer our own efficient meet-and-greet service and group transfers by mini bus or coach to and from any location at competitive prices.