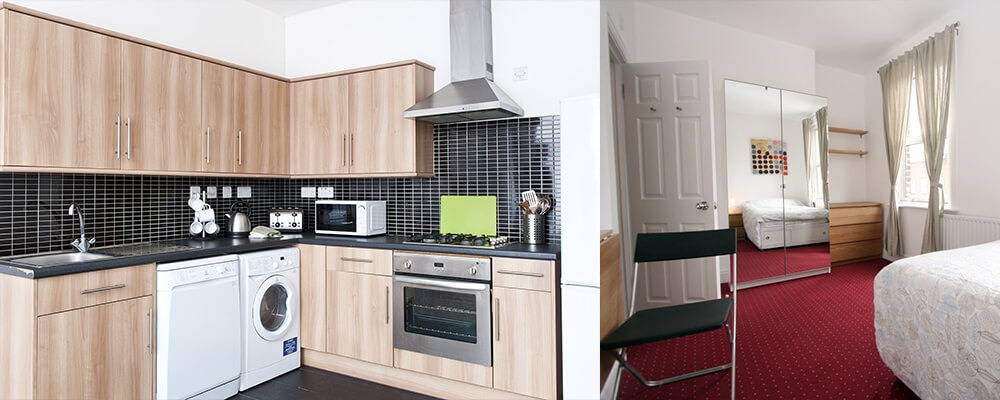 Hosts International is proud to offer a selection of quality house share accommodation in London, located in Canada Water, Surrey Quays, Bermondsey and Rotherhithe. Each house is situated in zone 2 of the public transport network, and are within easy reach of central London, with the average journey time of 30 minutes.
The houses offer an excellent range of rooms for both short and long stay students or professionals looking for a more independent and self-sufficient option for their stay. Accommodating between 5-7 people, each house offers a shared lounge or dining room with a television, 1-2 bathrooms, a fully equipped kitchen and most houses have a garden with a patio. We offer single rooms (limited availability) or shared rooms with an ensuite bathroom.
House share facts
House Shares are available to any students/interns over the age of 18 only.
We ask for a minimum two week stay
We provide fresh linen on check-in (no need to bring sheets and towels)
There are laundry facilities within each house
We offer a 24-hour emergency call out (at a charge)
No key deposit (but lost key charges will apply)
Overnight friends and family members are allowed on pre-arrangement only (extra charge per night apply)
There are no bills or local taxes to pay
Open to students, interns and professionals
We offer limited availability studios and ensuites
Frequently asked questions
What must I provide to become a homestay?
admin
2020-01-08T13:16:37+00:00
You will need to provide a spare bedroom for students with adequate storage, study facilities, and internet connection. You also must be willing to welcome international students at your home and provide them with meals as required, as well as a friendly and welcoming, interactive environment. There is also legal compliance, like suitability checks, that we may require before allocating any students with you. Our support team will assist you with this process.
Recommendation from students
EXCELLENT SERVICE AND ACCOMMODATION. THE HOUSE IS BRIGHT, QUIET, CLEAN AND SMELLS FRESH. BUS STATION IS RIGHT ACROSS THE STREET, SUBWAY STATION IS ONLY 5MIN WALK AWAY. 🙂 VERY AFFORDABLE!!!
Student T Z From China at London House share