Homestays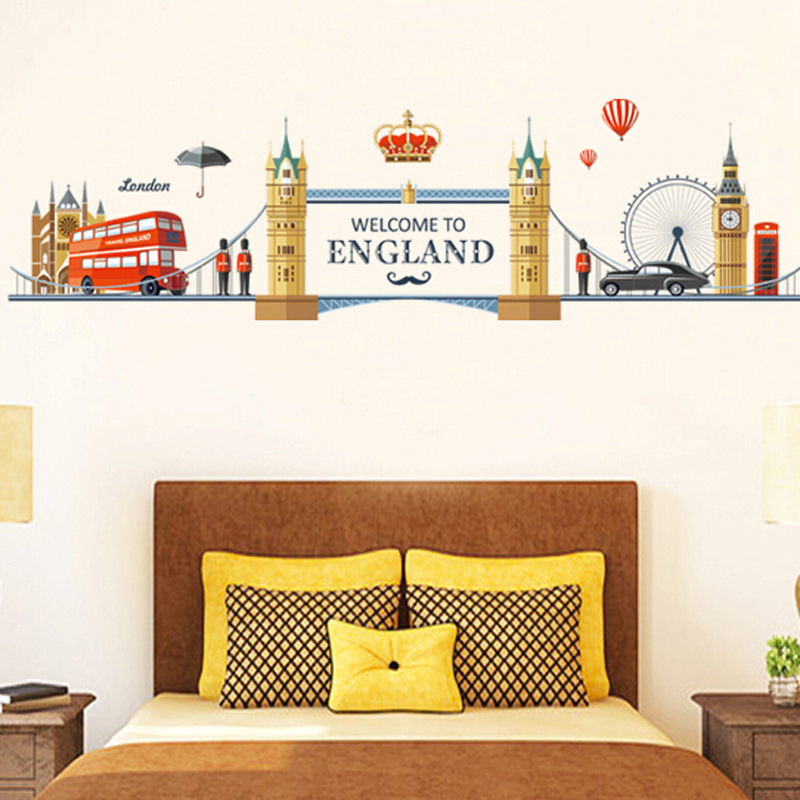 Homestays are a popular choice for international students visiting the UK. Students who choose this form of accommodation benefit from home comforts, a family atmosphere, the chance to practice their English and to learn about our way of life.
Students are not simply renting a room, they can expect to be treated as a member of the family. However, homestays may vary from a single host mother, a retired couple, a family with pets and children to a professional couple who are looking to offer independent accommodation with self-catering facilities (this may be of interest to certain mature students).
Homestays benefit students of all ages studying the English language as it enables them to practice their English and use the skills learnt in lessons. The hosts reflect our multi-cultural society and English is always the main language spoken in the house.
Homestay options are also good for those students looking for temporary accommodation for a few weeks or for those seeking more independent options in the longer term. Homestay is the recommended choice for student under 18. Our homestay options are available to students of all ages, mature and under 18 (juniors) and interns as well.
Homestays offer:
Bed & Breakfast (B+B)
Half Board (HB – breakfast and evening meal)
B+B with use of kitchen
Full Board (HB with packed lunch)
Self Catering (SC)
The student has full access to the house as a family member and there is a laundry service available. As a general guide, most homestays live in residential locations some 30-45 minutes from the city centre/school.
With every family, you can be assured of:
A private bedroom (may be Single, Double or Twin) You may request a twin shared room if you wish to share the room with another person travelling with you.
A bedroom with natural light, with an adequately sized bed (bunk beds may be used for under 18 year old students)
Adequate Heating and Lighting
Adequate hanging and drawer space and storage for clothes
A table/desk and chair for study (either in the bedroom or in the house)
Laundry access once a week
A key to the house (for adults only)
A change of towels and bed linens weekly in keeping with the family household routine
Daily access to bathroom, with bath or shower
Use of the family home
English as a main language spoken in the family home
In general, we have a few simple guidelines for our homestays too that may include:
Support and assist students to live comfortably within their new environment at home/area/city
Provide a clean, safe, private bedroom as requested at time of booking
Provide students with adequate, healthy meals prepared in a clean homely environment.
Provide laundry service once a week at no extra cost
Ensure that students have their own room and do not place students in a room where they will share with other students, unless specifically requested to do so when the placement is arranged.
Treat all students with respect
Show and assist students in travel and travel costs to their place of study/work
Liaise with Hosts International regarding any concerns and difficulties.
Notify Hosts International as soon as there is any change of circumstances in the household in regards to e.g. permanent residents of the house, change of number of rooms etc so we are able to provide up-to-date information to students
Liaise with Hosts International for any welfare or safeguarding concerns
Be aware of and use our 24/7 Emergency Line number as and when needed
Apply curfews to junior students and also follow the procedures if curfews are not met
Under 18 homestays


Hosts International are experienced in placing junior students (under 18 and under 16s) in homestays and have a wide database of qualified homestay options for both individuals and groups. It is highly recommended that junior students stay in homestay accommodation for their safety, security, meals and home comforts. We recommend all juniors book meals within their homestays. We work closely with partner schools to acknowledge that anyone under the age of 18 living in England is legally a child and recognize that they may therefore have additional needs in relation to their support and welfare. On arrival, we can provide a door to door meet and greet transfer service direct to the accommodation for new students. Students will also receive an Under-18s Handbook with information about living with your host family, the relevant English law for under-18s, emergency contact numbers etc. Hosts International believes that the welfare of students is extremely important. A number of our key staff are trained in safeguarding children. If you require a taxi pick-up and drop-off to and from school every school day, this can be arranged for you (at extra cost). Curfew times for 16 and 17 year olds is 10.30 pm Monday – Sunday, unless another curfew time is agreed with both the parents (by consent form) and the homestay.
In order to ensure that all international students who are under-18 years of age have been placed with suitable homestay families, we ensure that:
DBS (police checks) are carried out on all homestay hosts to ensure that the safety of students is not compromised. (PVG in Scotland and Garda Vetting in Ireland)
We only use experienced families situated close to convenient transport links to schools.
All homestay hosts are made aware of the additional requirements for hosting students who are under 18 years of age.
All homestay hosts sign agreements with us agreeing to provide the additional requirements for students who are under 18 years of age.
All homestay hosts receive our Safeguarding and Prevent Guide.
All homestay are encouraged to do a Safeguarding Level 1 online course.
We also carry the following registration with the British Council.
"Hosts International meets the standards for registration with the British Council as a provider of homestay, private home and independent self-catering accommodation for adults and under-18s for accredited providers in the UK."
Please ask for our Guidelines to Host families for Hosting Under 18s, if you wish to have a copy.
Private fostering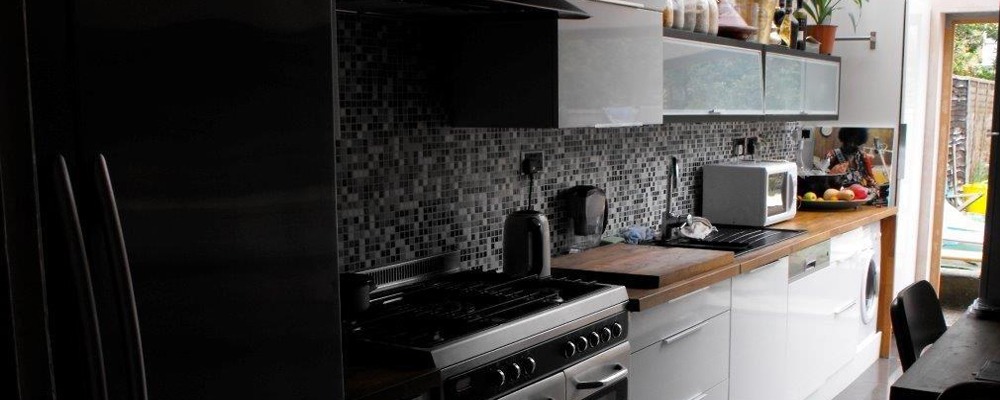 Private fostering is the term used to describe the situation where a child aged under 16 (or under 18 if disabled) is cared for, and supplied with accommodation, by an adult who is not a relative (for example, a grandparent, brother, sister, aunt or uncle), for 28 days or more, by private arrangement between parent and carer.
This is different from the care of children by local councils through approved foster carers. A privately fostered child is not looked after by the local council under the Children Act 1989, but local councils can provide further information about private fostering. Private foster placements are normally arranged by a birth parent. Private foster carers do not hold parental responsibility.
Private fostering can involve children sent to the UK for education or health care by parents living overseas, children living with a friend's family as a result of separation or divorce, teenagers living with the family of a boyfriend or girlfriend, or children whose parents' lifestyle involves unsociable hours which makes it difficult for them to use ordinary day care or after school care.
Rules governing private fostering
Privately fostered children are safeguarded by the Children Act 1989 (Part IX) and associated regulations.
Private foster carers must:
advise their local council of their intention to foster a child at least 6 weeks beforehand or, where a child is received in an emergency, no more than 48 hours afterwards
notify their local council within 48 hours when a child leaves their care, giving the name and address of the person into whose care the child has been moved
Birth parents must:
advise the local council of the private fostering arrangement at least six weeks in advance or, where an arrangement is made in an emergency, within 48 hours, and at the end of such an arrangement
retain parental responsibility and participate in all decisions about their child
provide the prospective carer with as much information about the child as possible, including their health, dietary preferences, school, hobbies, religion and ethnicity
accept responsibility for ensuring that the proposed private fostering placement is suitable for their child
The local council must:
check the suitability of private foster carers
make regular visits to the child and monitor the overall standard of care provided
ensure that advice to carers is made available when needed
Local councils are not always notified about private fostering arrangements, despite this being an offence under the Children Act 1989. When they are notified, it is often after the fostering has started. This is a problem as privately fostered children are a particularly vulnerable group and need the safeguards provided through the Children Act and associated regulations.
HOSTS INTERNATIONAL – PRIVATE FOSTERING PROCESS
In relation to private fostering arrangements and provision of accommodation with private individuals, colleges would only be involved in arranging private fostering if they arrange placements for under 16s which last for more than 28 days. Under the Children Act 2004 a private college may also have a duty to report to children services if it becomes aware that a student seems to be suffering at the hands of an individual providing private accommodation or fostering.
Hosts International provides suitable homestays that are willing to become private foster carers for Under 16 year old students for more than 28 days. The company is experienced in processing all the document action required for the procedure, and our staff offer informed guideline to the student, parents, agent, school/college and homestay.
Template documents for all the required processes can be provided on request. Please contact info@hosts-international.com to speak to a trained member of our staff for any questions on this special service we offer.
"Hosts International meets the standards for registration with the British Council as a provider of homestay, private home and independent self-catering accommodation for adults and under-18s for accredited providers in the UK."
Meal Plans
Our families offer Bed & Breakfast (BB) or Bed, Breakfast & evening meal (HB). The bed & breakfast package includes a continental style breakfast consisting of cereal, toast, tea/coffee etc. Half board includes continental breakfast and a cooked dinner consisting of a main course of meat/fish with pasta/ rice/vegetables/salad followed by a dessert or yoghurt or fruit.

Meals are usually eaten with the family unless otherwise arranged and special diets such as vegetarian, halal and other requirements can be catered for; please specify these at the time o fyour accommodation request.
We also offer a self-catering option, where students can prepare their own evening meal, in line with household rules and timings. The students will be given storage space in the kitchen/fridge for their own food and drink for breakfast and evening meal.
For group accommodation, our families also offer Full Board, which includes three meals a day: breakfast, lunch and dinner, and Half Board with a packed lunch containing a sandwich, fruit, drink, and a bag of crisps or a bar of chocolate.