Who are you going to call?
If you are an international student coming to UK to study, work, experience the British lifestyle and culture, it is always useful to know a few emergency numbers to contact in case of emergencies or if it's some serious concern. At Hosts International, student safety and security is our topmost priority and we want to ensure that students feel safe in a new environment and country and in their student accommodation.
Our emergency helpline – Mobile (+44)07799693566 is specifically for all students who need assistance 24/7 out of office hours, regarding any of the following matters:
Student Safety – Right from flight booking and arrival to UK
Transport issues – Airport transfers, flight delays, cancellations, etc
Covid-19 Travel restrictions and safety measures – Information and assistance – also feel free to reach out to this number
Student Safety in a Homestay – safety guidelines, homestay host issues, house rules, etc.
Medical Emergencies – allergies, sickness, health related issues, etc.
Student Advice and Guidance – if you need any assistance with just getting around or need some advice or feel you are lonely and need someone to talk to in a new country, we are here for you!
Student Helpline – if you are lost, can't find your Group leader, or group, or school, or just don't know what to do – don't panic, simply call us and we will get you the right assistance!
Language Barriers – if your homestay host can't understand you or vice versa, just call us, we will help ease the language barrier.
General Information – If you need help getting around, need to know about student cards, travel cards, food, meals, lifestyle, pet allergies, etc and any other information
Contacting Your Home Country – if it is an emergency and you need assistance to call your family back in your home country, we will help connect you to your local agent and family so you can feel safe and secure.
Here are some useful UK phone numbers all international students need to know:
Emergency Services – 999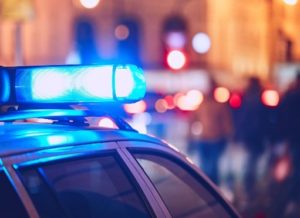 In the case of an absolute emergency and need for police, fire or ambulance then dial 999.
The operator will ask you the nature of the concern and the seriousness and remember to only contact them if something is absolutely serious and requires immediate attention.
Non-emergency medical number – 111
If you need medical help or advice, but its not life-threatening, you can dial the NHS( National Health Service) by dialing 111.
They will help you by talking to you about your symptoms and conditions and will guide you on what to do next. This could be going to the A&E (Accident and Emergency) near you, visiting your local doctor ( GP – General Physician) at a location near you or giving you guidance whether to walk-in to a local clinic or hospital if required.
In many cases, the phone operator will be able to book you an appointment, transfer you to the relevant person, or dispatch an ambulance if they think it is needed.
Non emergency police helpline – 101
If it is an urgent matter, only then dial 101. They address issues about local crime, property damage or discussing a general enquiry of serious nature – such as a danger to life or someone using threatening or violent behavior.
Remember to call them only if absolutely necessary.
Call us first!
Remember to always call our helpline first before reaching out to these national helpline numbers, so we can guide and help you with quick action and resolve the matter with appropriate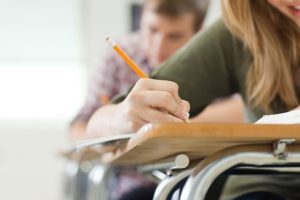 guidelines and keep you safe and secure.
The three main important rules we always ask our students to follow is simply ABC…
A – Always ask if you need help and talk to us
B – Be aware and make others aware of your situation and seek guidance
C- Calmly call our emergency helpline and wait for assistance
Our prime responsibility is to keep you safe and happy and trust us to ensure your safety in your new home away from home!
HI Emergency helpline 07799693566 Whats app, text, call. We are always here to help students, agents, partner schools with any accommodation related emergencies.