Many children, many parents would like to spend the summer and do a short course or attend a summer school in the UK. If you are a parent or a carer to your child, sending a child to experience the world for the first time to enjoy their summer in the UK is a fantastic idea. We wanted to share some thoughts about summer courses, including English language as well as other summer school programmes.
Hosts International accommodates students of all ages in host family accommodations safely and accommodate students in safe host families across the UK. Accommodate students of all ages- young learners, juniors, under 18s, as well as adults. We also accommodate students in parent and child programmes if you wish to come with your child.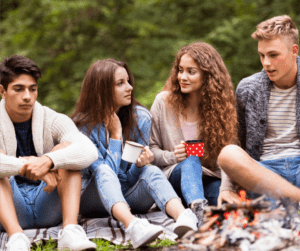 What is the experience like? Some schools offer a summer school or a summer camp which is integrated into a British school or British school environment, some include social activities and programmes which are all inclusive- some excellent daytrips, sightseeing as well as adventures are for young students. The programme will vary according to age group, most summer camps take students of age 11 or 13 upwards and they are usually up to age 18. If it is a summer school or summer camp, we have more teenagers who may wish to arrive for summer courses, and they can do summer courses two weeks, four weeks, and six weeks- and study English language as well as do other exciting programmes of cultural visits and sightseeing trips. Students may come as a group with a teacher or group leader, and tailor-made packages are offered by a lot of schools. Summer school or summer camp is a really nice way to combine a holiday vacation with activities and learning during the summer period to explore a different culture in a safe environment and learn the English language. It also helps students meet other students of similar ages and create life-long friendships and students can live with families or homestay hosts who may have children of similar age to experience a summer vacation together.
Post by Harsha Shivdasani
If you are interested in our summer school packages, please contact us.