It's summer 2021, most of you have already secured your place to start University this September, have you arranged your accommodation?
For many it could mean living away from home for the first time. A whole new life begins – especially if you're a student applying from abroad to study in Britain.
Where to live… can you afford it…will you be safe…will it be cool…?
Pretty awesome questions! Finding an affordable, half-decent place to live as a student has never been easy, especially in some major cities, especially university towns. Obviously, finding a place to live can't really begin until you hear back from college interviews, and even then you have that agonising wait for exam results!
Opt out of the hassle…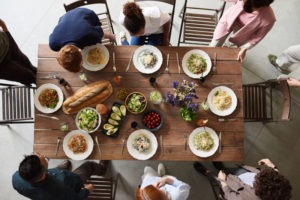 So you may have decided it's a case of "crossing that bridge" when the time comes to find a place and until then, simply getting your head down with revising for final exams. In recent years, as the pressures on gaining a higher education have intensified, some students simply opt out of the hassle altogether in their first year at least, and instead, go for the all-in-one package – in a homestay accommodation!
For all students, but crucially for international students, it means you're not alone in a strange place trying to make yourself understood and – your Mum might will definitely be asking about this – you are eating a proper meal every day!
You could chose to live with a homestay host and have all your meals prepared (full board), which means no "washing up" ever! Alternatively, if you're up for sharing with housemates in 'home from home' comfort, then group accommodation also offers a chance to flex your independent wings a little more – and it's not all about guarding your own shelf in the fridge! But could provide plenty of material to Instagram, Snapchat and post to your Facebook wall!
You really are not alone…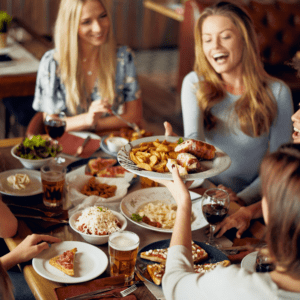 Hosts International are officially accredited and registered by the British Council as a provider of homestay, private home and independent self-catering accommodation for adults and under-18s.What does this mean in real terms? It means, crucially, that you really are not alone but supported every step of the way by our team of accommodation officers, home visit and house share visitors! Wherever or whenever you're planning to study, we make sure that your specific needs are met, such as intended location, length of stay, dietary needs and religious beliefs.
And if you're wondering about trying to find your new home after you arrive and you walk out of the airport for the first time? No worries, we can be there waiting to pick you up and take you by coach, bus, people carrier or executive car straight to your homestay or house share front door!
Different options, different locations…
Even if you're only studying or visiting in Britain for a short duration, you have options to stay at different standard and service levels of host accommodation or a group share house, with an average six people per house.
You are sure to find our homestay houses in some of the key locations where students go to study, not only in London but also learning English in Bristol, soaking up English history in Canterbury or because you like to live by the sea in Brighton! Most importantly, you will always be in a residential area within easy access to the city centre.
That means student clubs and bars, but your Mum doesn't need to know about that!